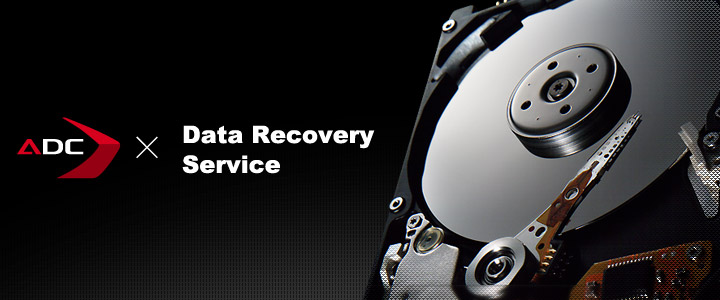 Since its founding in 1995, Advanced Design has helped many clients recover valuable data using the latest data-recovery technology.
Backed by the latest equipment, years of experience and a technical partnership with Seagate Technology, the world's largest maker of hard disk drives, we offer data recovery for all types of hardware, media and operating systems utilizing our top-class data-recovery technology.
Our ISO 9001-certified facilities include a clean room (class 100) for recovery of data from severely (physically) damaged hardware and we are constantly striving for improvement. Before starting any recovery project, we conclude a non-disclosure agreement and our ISO 27001-certified security management system is designed to ensure complete confidentiality from the moment we take possession of the media to the moment we deliver the recovered data to you.
Utilizing the technology and experience gained through our data-recovery operations, we launched our "total data erasure service" in 2001. We believe our data-recovery knowhow uniquely qualifies us to provide the highest level of secure data erasure.
In 2005 we developed and launched DataSweeper, a total data-erasure product using overwriting technology. We followed this with the development and launch of DataSweeper Intranet for erasure of data on networks via Intranets, and DataSweeper Handy, a highly user-friendly, compact, lightweight USB-connected data-erasure device.
In 2009, we started producing and selling our Duplicator line of products designed to protect clients from every conceivable type of data-related problem, as well as the MagWiper magnetic data-erasure device, and R-Studio tool for recovery of lost data. In 2011, we released the DupEraser line of compact, lightweight HDD/SSD duplication and erasure products.
In 2015, we unveiled our "DataSweeper2 Handy" as the newest member of our famous DataSweeper line of total data erasure products which is capable of parallel simultaneous wiping of data from internal SSDs and HDDs, booting in UEFI mode, etc. In the same year, we launched the MagWiper MW-1B, the first and only non-US/non-European made degausser approved by the NSA. The MW-1B is the most compact, lightweight and efficient electromagnetic degausser in its category*1.
As your IT lifecycle partner, Advanced Design will continue to provide total solutions for your data problems.
---
*1. As of November 2015